Together we can
make a difference
TYPHOON RAI/ODETTE CAUSED MASSIVE WIDESPREAD DISTRUCTION IN CENTRAL PHILIPPINES
On Dec. 16, Typhoon Odette a Category 5 typhoon swept through the central Philippines with wind speeds of 300 km/hour or more. It caused death and widespread damage and destruction in a gigantic area. It hit hard in Cebu City, cutting off water and electricity, falling debris and trees crushed houses, roofs flew off, fallen trees blocked roads, and damaged power lines. Unbelievable and so much destruction.
There used to be a house where the cupboards are standing. The photo is taken from the roof of the Rise Above Community Center. 11.000 people live in this area. 50% are between 0-19 years old.
This is Imelda's house. She's on our livelihood bag weaving program. She's a widow and lives there with 8 children and one grandchild. Her oldest daughter is handicapped.
We are here to help!
But we need money to do so. The big needs are:
Exchange rate: 100 US$ = 5000 Pesos
These are just a few of the immediate needs. You can choose what you would like to sponsor, but know that whatever amount you send, all of it will go to help with the restoration of the communities around us.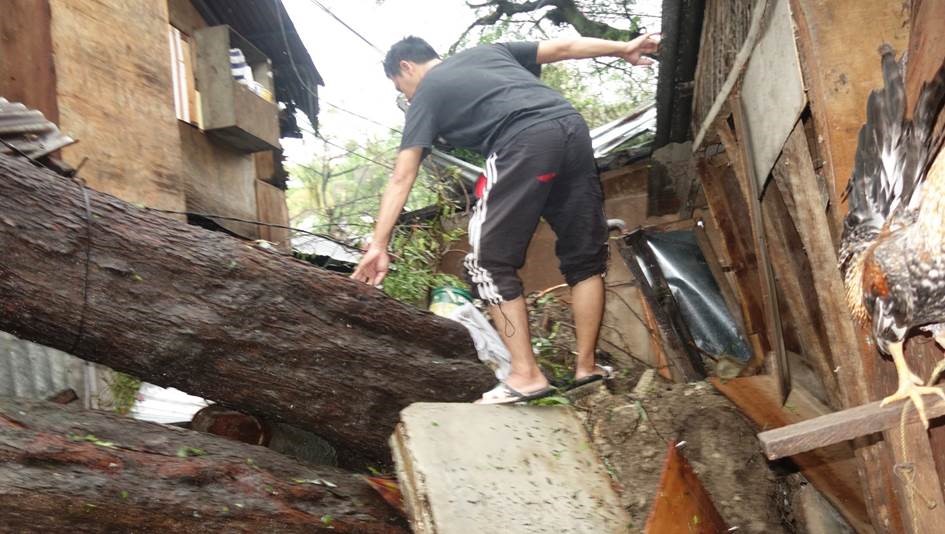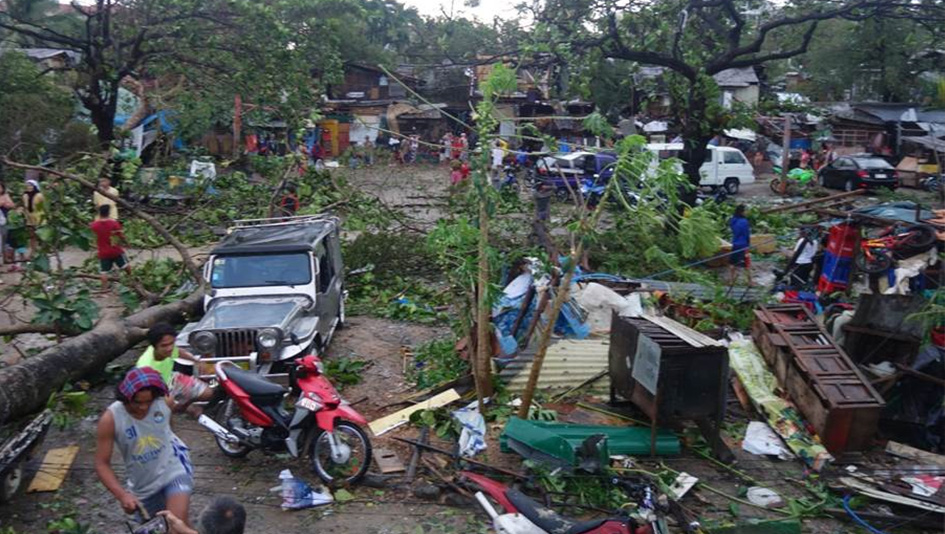 Together we can make a difference!
Rise Above is a Non-Profit NGO, an active group of people who focuses on improving the quality of life for the underprivileged families in Cebu, Philippines. We give skills training, run health, hygiene and educational programs, give active help in disaster areas, and aid individuals in need.
children and communities helped by our volunteers every year
Read about our activites and subscribe to our YouTube Channel: 
The Rise Above Foundation would not be able to do the important work for the children in Cebu City without the help of our partners' extraordinary generosity. Rise Above Foundation is supported exclusively by voluntary contributions, and donations from our business partners make a significant contribution to that work.