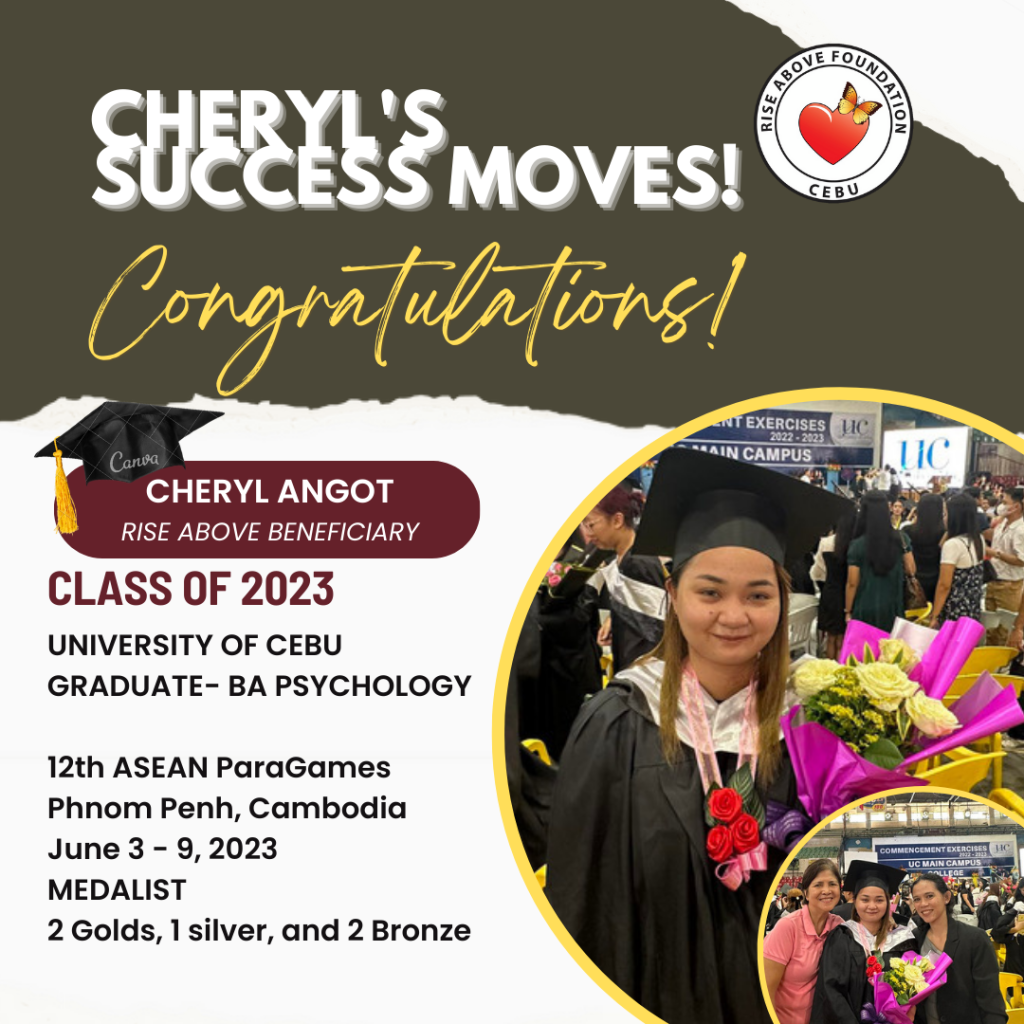 Cheryl is one of the most inspiring and talented beneficiaries of the Rise Above Foundation Cebu
(RAFC). She was born with disability, yet her dreams are bigger this!
We are proud to announce that Cheryl graduated from her BA Psychology course at the University of Cebu on June 29, 2023. This culminates her streak of successful moves after bagging 4 medals (2 Golds, 1 silver, and 2 Bronze) of the recent 12th ASEAN ParaGames held in Phnom Penh, Cambodia on June 3 – 9, 2023. You are indeed the epitome of grit, discipline, and faith.