Run to Give 2017 has been such a huge success.It has been soooooo much fun and people came together to run, be healthy and make a difference for many mothers and children.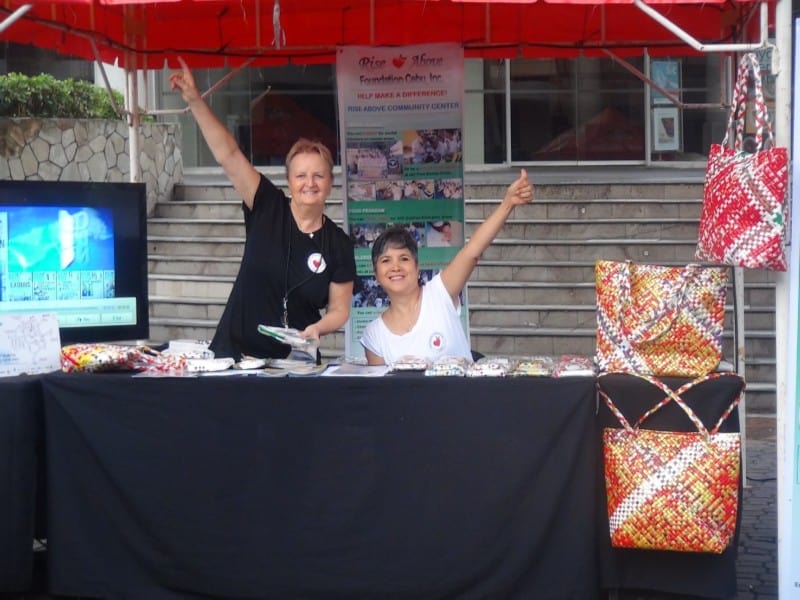 This is the first year that Cebu City Marriott Hotel hosted this event. And we are so privileged that they chose Rise Above to be their beneficiary for the run for a cause.
They learned about Rise Above a few years back. They invited Abi and Marie to set a RecyBags booth inside the hotel lobby during the Sinulog festival. And from then on, they decided that they will find a way to help more in our projects. Then, this opportunity came and we are the first organization that came to mind.
RUN TO GIVE 2017 PRESSCON
Less than a week before the actual fun run event, Cebu City Marriott hotel hosted a media briefing and press conference. They also invited us to be there and speak about the cause that they are donating to. It was participated by Joe Xavier Fijardo (the director of operations), Patrick Carroll (general manager), Frances Alfafara (marketing director) and Kenneth Casquejo (race director). Marie was also with them to represent Rise Above.
It was a good way to interact with bloggers and influencers. This way, we are able to promote more about our projects and programs. We were also able to invite local volunteers.
RUN TO GIVE 2017 EVENT PROPER
The event started at 5 o'clock in the morning. It started with a warm-up, followed by the run. There were three categories, including a 3k, 5k and 10k. The run was followed by Zumba exercises and the awarding of the winners.
And the last part was giving the donation to Rise Above to be used for our projects and programs. These funds are used towards our livelihood and education programs for mothers and children.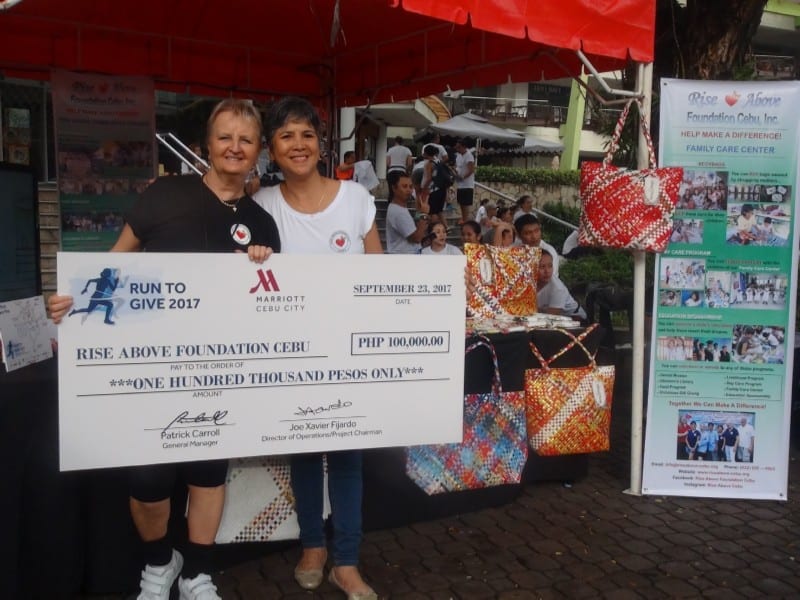 We are so grateful to Cebu City Marriott Hotel not only for the donation but for giving us the chance to spread the word locally. This was an opportunity for us to let more people in the local community know more about Rise Above. And because of this, it has made a difference. More people learned and became interested in volunteering and we hope it will continue. It has definitely been a success.
To Cebu City Marriott Hotel, THANK YOU for making a difference with us!