"Christmas is a time for joy, a time for sharing, a time for making families feel special – so that they can have good meals, gifts for the children, and really enjoy the celebration of Christmas."
Year after year, before Christmas Eve, the Rise Above team prepares grocery bags and cash envelopes for underprivileged families in the slum areas of Cebu. Days before Christmas, we knock on worn-out doors and visit make-shift houses to deliver these holiday gifts to families in need – fathers who work as unskilled workers in temporary jobs, single mothers who cannot afford send their school-aged children to school, and children who barely eat enough meals in a day or have never experienced owning new clothes or toys.
This season asks of us to be a source of love and light not only to dear friends and families around us but also to other families and children who live in lack around the world. Here's a story from one of the families you brought joy to last Christmas, through your kind giving of Christmas donations:
You can make this Christmas another special one for many families here in Cebu. Donate 100US$ to our Christmas Gift-giving Program, for a month's supply of groceries – a sack of rice, canned goods, toiletries, etc. – and money to buy personalized gifts for the children. Any other amount is much welcome, too. A small donation goes a long way!
Photos and a Christmas card signed by the families you've helped will be sent back to you – as a simple gift and reminder of your generosity towards them.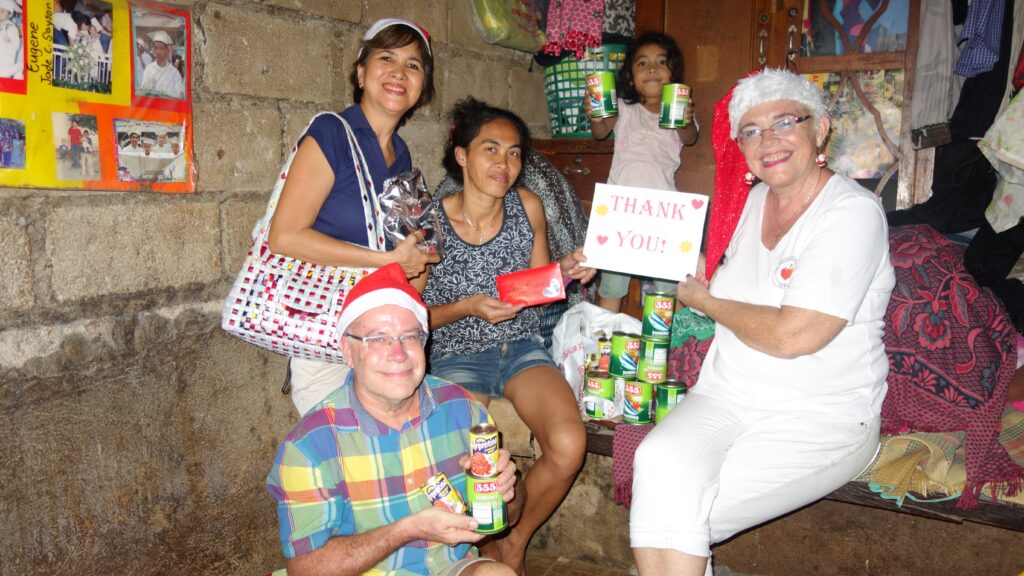 Please feel free to share this Christmas Gift Giving story with your friends and spread joy this Christmas! ???