Several months of lockdown in the Philippines not only brought challenges to Rise Above's different projects but also to its livelihood program, Rise Up Craft Creations. With weavers depending on the sales of the products for income, the Rise Up program managers just couldn't bear to tell them to stop weaving due to zero sales and no new orders, knowing that it would affect not just these mothers but their families and children as well. Our youngest weaver, Carla, 19, recently gave birth to her second son – which is wonderful, but also quite challenging in a time of a pandemic, with a lot of people losing jobs and resources to provide for their families. This is how vital the livelihood program is to these women.

"Abi, these bags are gorgeous! Marcia and I brought your bags back to our family in Canada. We all use them ALL the time. They are the best! Wish we could figure out how to get them here to give to more friends." – Catherine
Thoughtful messages from friends and supporters inspire us more to give our best and not give up. The team prayed for miracles to happen and we kept our hopes up, brainstorming for innovative ideas and new designs that will stimulate the mothers' creativity and also generate sales. Eventually, used sacks were donated for the weavers to turn into masterpieces and someone ordered EcoBags for the holidays! It has been lifesaving for a couple of moms! We hope that with Christmas just around the corner, more people will consider getting in touch with the Rise Up team and purchase these sustainable creations – not only as gifts to friends and family but a way to bless these mothers and their families, too. Sending you our love and gratefulness!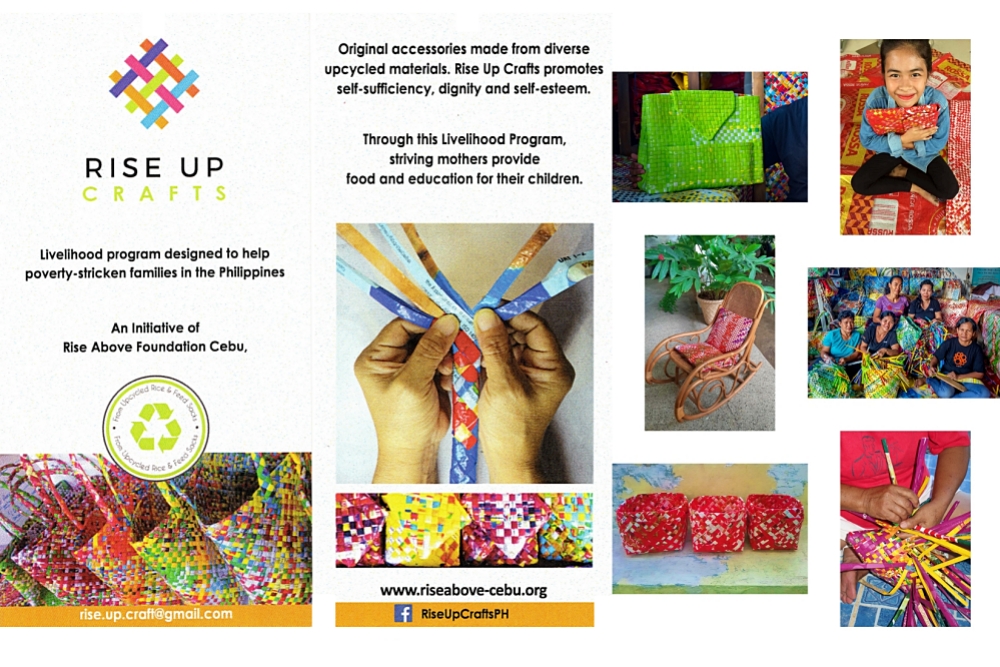 To know more about the Livelihood Program, you can check https://riseabove-cebu.org/family-care-center/#Livelihood-Program and share this with families and friends who would also like to make a difference in the lives of our weavers and their families. You can also read more about other projects of the foundation by visiting https://riseabove-cebu.org/projects/.