Last November 21, 2017, Rise Above Foundation social worker interns from the University of the Southern Philippines Foundation (USPF) together with the Division for the Welfare of the Urban Poor (DWUP), held a Leadership and Values Formation Seminar for residents of Sitio Sambag Dos, Barangay Guadalupe, Cebu. The seminar, held at the Rise Above Community Center, ran for three hours and was led by Community Development Officer Arthur B. Saavedra of DWUP.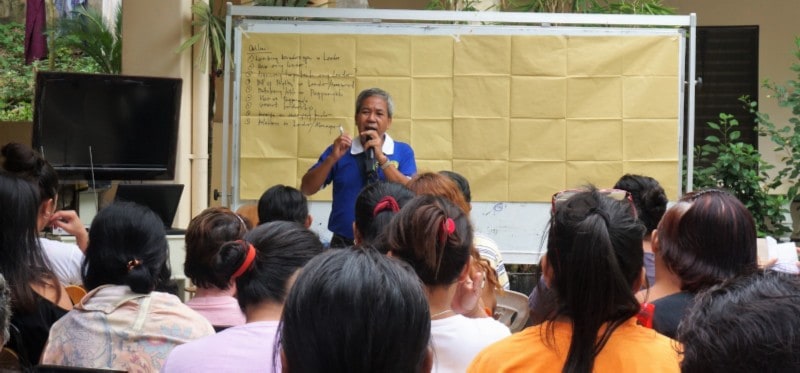 This seminar was organized to guide the formation of the Sitio Sambag Dos Neighborhood Association. The group of people that comprise the association are urban poor households that reside in Sitio Sambag Dos. These are poverty-stricken families that due to circumstance, have had to illegally settle in the area. These are individuals who live in constant fear of getting evicted and essentially losing their homes.
Building the association is a vital step for the group to get recognition from DWUP and ultimately benefit from the agency's programs that are geared towards helping the urban poor. One of these programs include government assistance in procuring the land that the residents have settled in. Together with the monetary aid from the government, residents would then be able to purchase the land at a more achievable cost. Another program aids in providing the households a relocation area, if and when the private landowners decide to utilize the property.
In addition, the association would also be able to take advantage of livelihood programs from the Department of Social Welfare and Development. These programs are key to sustainable living for families residing in the area.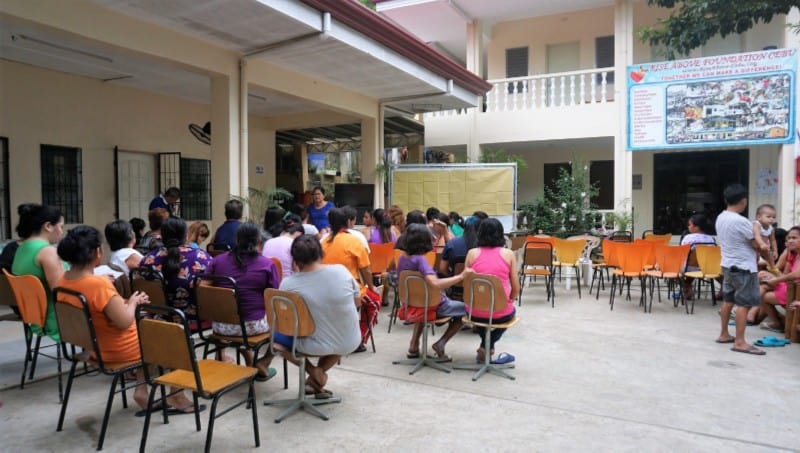 While the first half of the seminar was about leadership and values, the second half spoke about the immediate next steps for the association to get full recognition with DWUP. A few of the next steps include drafting the association by-laws, oath-taking of the officers as well as basic accounting training for the same officers.
This initiative has provided a solution to a problem that for a long time has seemed almost impossible solve. Thanks to our USPF interns and the DWUP, the future of these impoverished individuals are now looking more hopeful and secure.
TOGETHER WE CAN MAKE A DIFFERENCE!